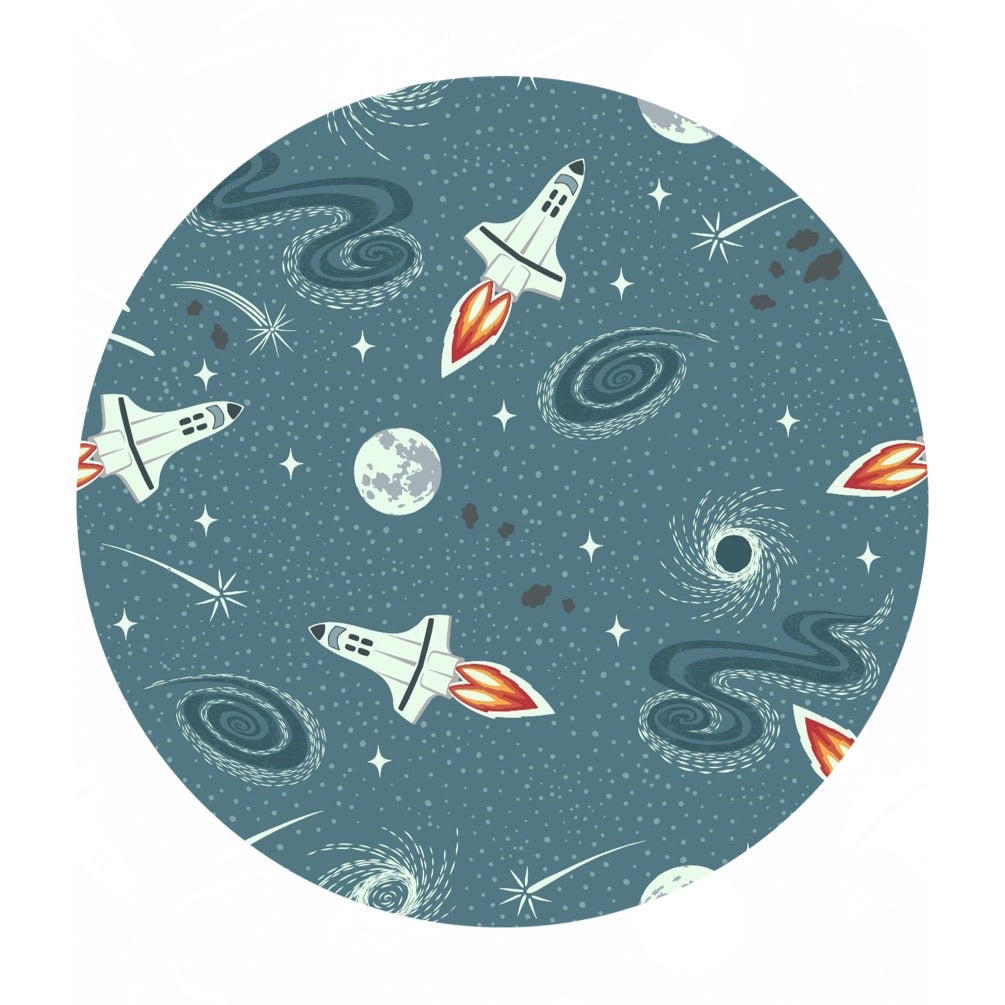 1.5 meter left! - Teal Blue Rockets (Glow in the Dark!) - Light Years Collection - Lewis & Irene Fabrics
---
Teal Blue Rockets from the Light Years Collection by Lewis & Irene Fabrics.
For space explorers everywhere! Zoom into space with our intergalactic collection. Watch the space city turn into little spacecrafts as you switch off the lights. Our constellations, shooting stars, planets and rockets all look out of this world when they glow in the dark.
Please note that fabric is sold by the ½ meter.  If you enter a higher quantity the fabric will be delivered in one continuous piece.
For example:
Qty 1 = ½ meter
Qty 2 = 1 meter
Qty 3 = 1½ meters
Qty 4 = 2 meters...and so on!
Collection: Light Years
Print Name: Teal Blue Rockets
Manufacturer: Lewis & Irene
Material: 100% premium cotton
Width: 44"
Pins and Needles Fabrics
---
Share this Product